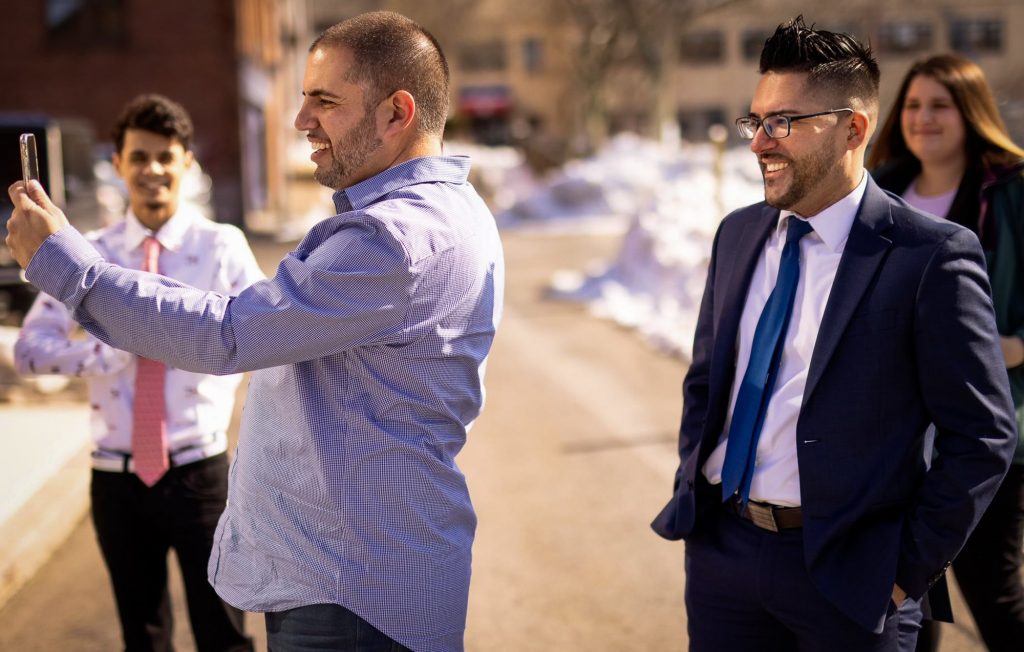 Discover the Investor's Paradise in Fall River, MA with Fortified Realty Group. Explore the top 5 reasons to choose us as your property management company and unlock the potential of your multifamily investments.
Introduction
Welcome to Fall River, Massachusetts, an Investor's Paradise! If you're looking to maximize the potential of your multifamily properties, you've come to the right place. At Fortified Realty Group, we specialize in property management services tailored to the unique needs of investors in Fall River. In this article, we'll delve into the top 5 reasons why working with Fortified Realty Group is the key to success in this thriving market.
Experience That Matters
Investing in multifamily properties can be a lucrative venture, but it requires a deep understanding of the local market. Our team at Fortified Realty Group boasts decades of combined experience in managing multifamily properties in Fall River, MA. Our expertise isn't just theoretical; it's grounded in a proven track record of success.
The Local Advantage
Fall River's real estate market is unlike any other, and our team's local knowledge is unparalleled. We know the neighborhoods, the market trends, and the opportunities that await you. With Fortified Realty Group, you're not just getting property management; you're getting a partner who understands the nuances of Fall River.
Personalized Property Management
One size does not fit all when it comes to property management. We understand that each multifamily property is unique, and so are the needs of its investors. That's why we offer personalized property management solutions that cater to your specific requirements.
Tailored Services
Whether it's tenant screening, rent collection, maintenance, or marketing, we customize our services to align with your investment goals. You'll never pay for services you don't need, and you'll always have access to the ones you do.
Proactive Maintenance
Maintaining a multifamily property in top condition is essential for maximizing returns. At Fortified Realty Group, we take a proactive approach to maintenance. We conduct regular inspections, address issues promptly, and ensure your property remains an attractive and well-maintained investment.
Protecting Your Investment
Our maintenance team works tirelessly to protect your investment. From routine repairs to emergency situations, we've got you covered. Our goal is to keep your property in pristine condition and your tenants satisfied.
Streamlined Financial Management
Investing in multifamily properties means dealing with complex financial matters. Fortified Realty Group simplifies this process with our streamlined financial management services.
Transparent Accounting
We provide transparent accounting and financial reporting, so you're always in the loop regarding your property's financial performance. Our detailed reports make it easy for you to track expenses, rental income, and profitability.
Marketing Mastery
In a competitive market like Fall River, effective marketing can make all the difference. Fortified Realty Group leverages cutting-edge marketing strategies to attract high-quality tenants and optimize your property's occupancy rate.
Filling Vacancies Faster
Our marketing team knows how to showcase your property's unique features, ensuring it stands out from the competition. This results in shorter vacancy periods and higher returns on your investment.
FAQ
Q: What sets Fortified Realty Group apart from other property management companies?
A: Our local expertise, personalized services, proactive maintenance, streamlined financial management, and marketing mastery make us the top choice for investors in Fall River, MA.
Q: How do I get started with Fortified Realty Group?
A: Contact us today for a consultation. We'll discuss your investment goals and tailor our services to meet your needs.
Q: Can I trust Fortified Realty Group with my multifamily property investment?
A: Absolutely. Our track record of success and commitment to transparency and excellence speak for themselves.
Q: What types of properties does Fortified Realty Group manage?
A: We specialize in multifamily properties, including apartments, duplexes, and townhouses in Fall River, MA.
Q: How does Fortified Realty Group handle tenant screening?
A: We have a rigorous tenant screening process that includes background checks, credit checks, and rental history verification to ensure the quality of tenants in your property.
Q: What are the fees for Fortified Realty Group's property management services?
A: Our fees are competitive and vary depending on the services you require. Contact us for a personalized quote.
Conclusion
Investing in multifamily properties in Fall River, MA, can indeed be an investor's paradise, but it requires the right partner to navigate the market successfully. Fortified Realty Group offers the experience, personalized services, proactive maintenance, streamlined financial management, and marketing expertise you need to thrive in this competitive landscape. Contact us today, and let's embark on a journey to unlock the full potential of your multifamily investments.