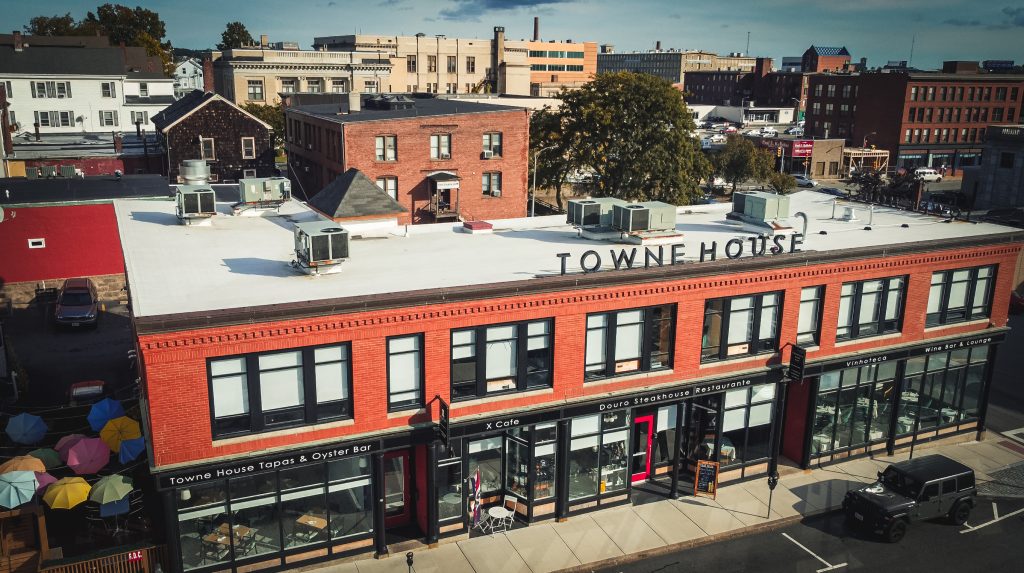 INVEST IN FALL RIVER! Welcome to Towne House located in the heart of the rapidly growing and revitalized downtown Fall River, MA. There are over 1100 market rate high end apartments in the process of being developed in Fall River – bring your niche ideas to cater to the downtown vibe.
Perfect space to subdivide and bring in complimentary tenants while keeping the main area for your own high end experience. With an open-concept layout throughout, this massive space runs across 8800 sq. ft. With every twist and turn, you'll fall in love with the cafe's fresh pastries, the beautiful bar display, and most of all the small details that make the space come alive.
Through either hallway upstairs (accessible via elevator or stairs), you'll come into an event room with its own bar, and just across the way another lounge area and the private cigar club. Fun fact, this is Fall River's ONLY HIGH END cigar bar and lounge! Sale includes real estate, equipment and furnishings, business and licenses.